SHOEI RF-1400 Helmet Launch
We worked closely with SHOEI North America to concept, design and produce all launch assets for the highly-anticipated global release of the most decorated model in the SHOEI helmet lineup—the RF-1400. From initial strategy and concept direction to design and production of all final deliverables, we were tasked with launching the RF-1400 in a highly-competitive market during the 2020 global pandemic.
Services:

Campaign Strategy, Social Media Strategy, Art Direction, Design, Photo + Video Production

Deliverables

Digital & Print Ad Campaign
Instagram Story Highlight
Press Kit Design & Copywriting
Helmet Shield Decal Design
Press Launch Event Concept & Production (Livestream Event)
Photo + Video Studio Shoot (Product Hero Shots)
Photo + Video Action & Lifestyle Shoot
3D Product Rendering & Animations
Video Post-Production

Full-Length Features & Benefits
Action Sizzle (45s)
Social Media (30s Action)
Social Media (30s Features)
Social Media (15s)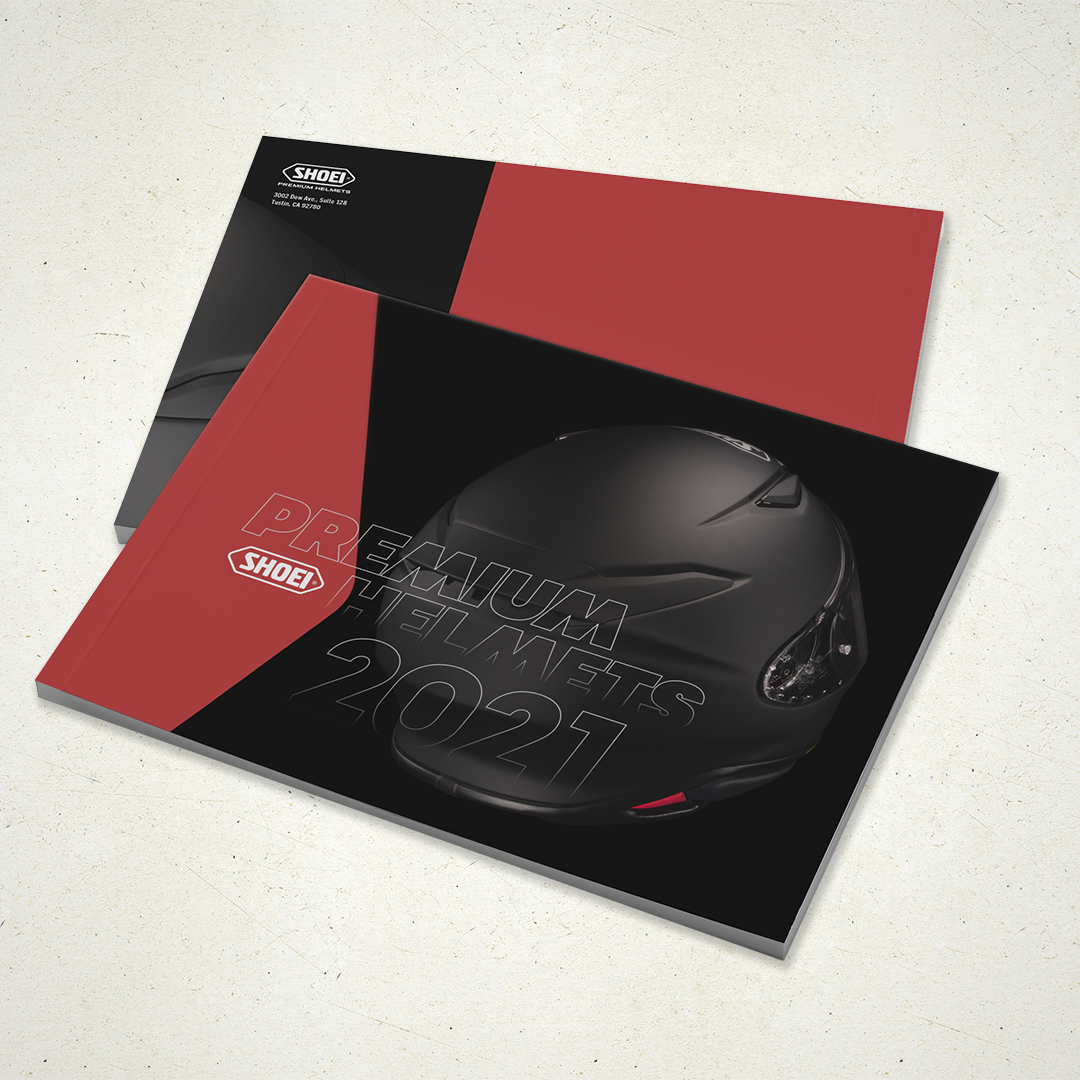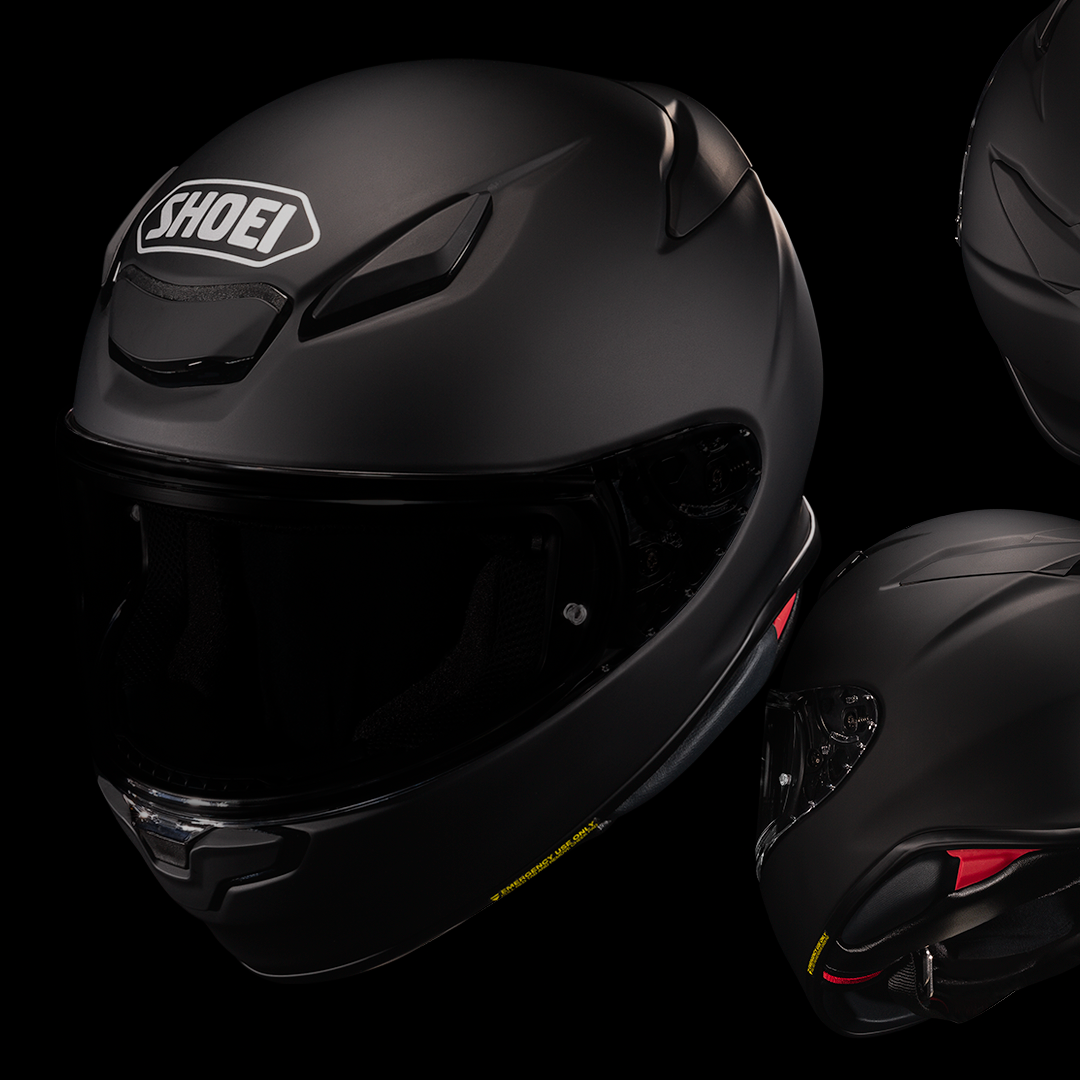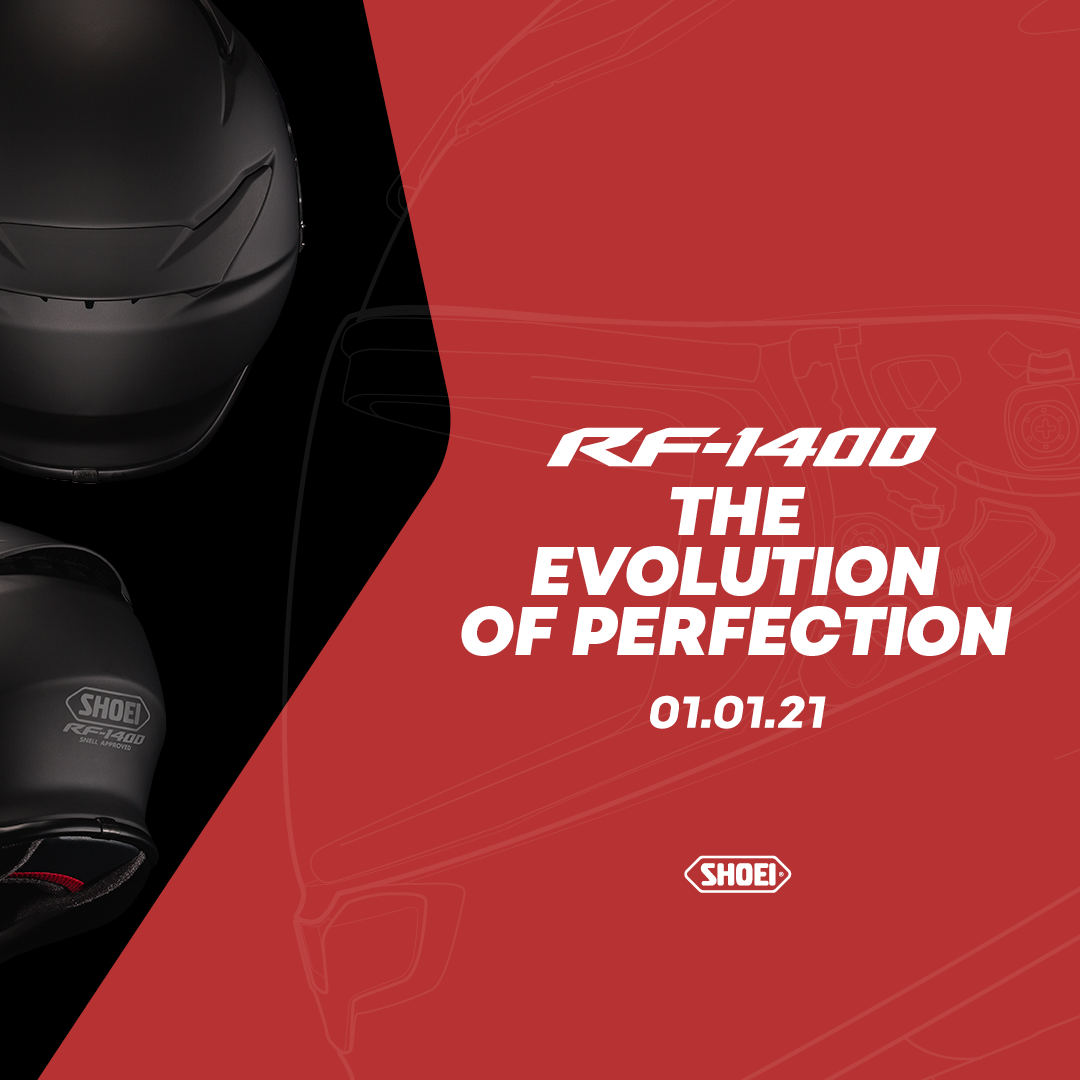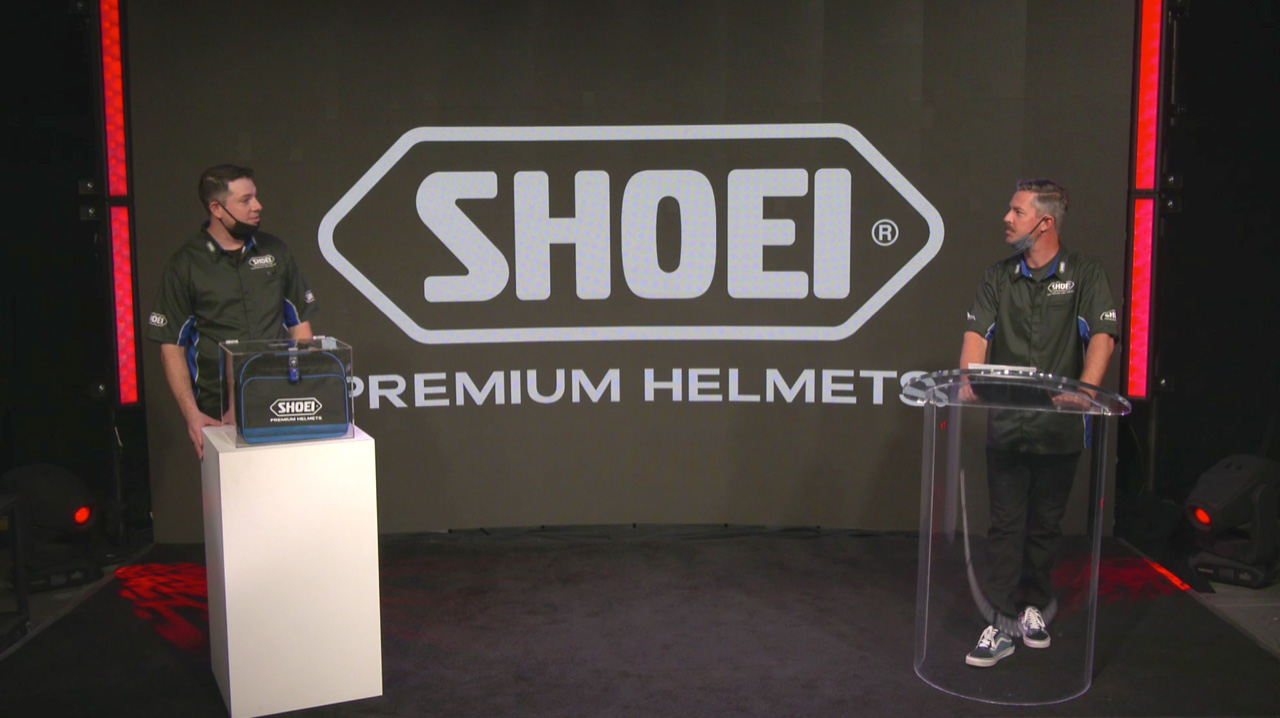 Livestream Media Launch
To attract the attention of the motorcycle industry's top media members during a time when an in-person event wasn't an option, we conceived and produced an exclusive, Livestream helmet launch. The new helmet was sent out to 20 influencers in a locked, custom-made box just a few days prior to the event. Participants had to attend the live presentation to receive the top-secret combination and become one of the first few people in the world to get their hands on the all-new RF-1400.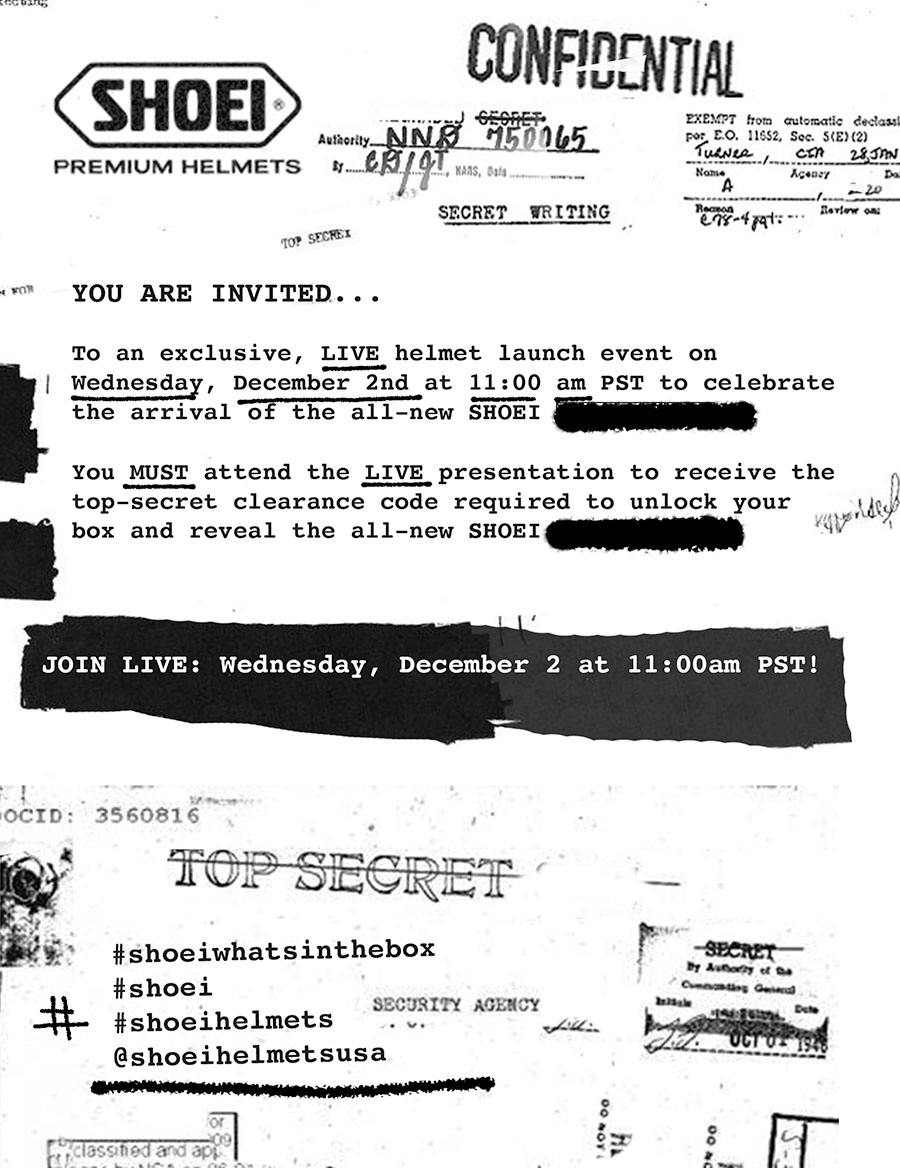 About SHOEI Helmets
The name SHOEI has long been synonymous with "premium" in the motorcycle helmet market. The evolution and production of SHOEI's world-class helmet line is a meticulous process that combines the very latest in technology with consumer feedback, modern testing practices, advanced materials, and 60 years of helmet-building experience. Just like the very first SHOEI helmet built in 1959, every SHOEI today is handmade in Japan utilizing a sophisticated process that involves over 50 people for each and every helmet.